Collect data from any website, quickly and easily.
Batch Data Collector is a Chrome Extension that unleashes the power of your browser.

Create a recipe, define a batch program, and watch as your computer executes your plans effectively, efficiently and, best of all, autonomously.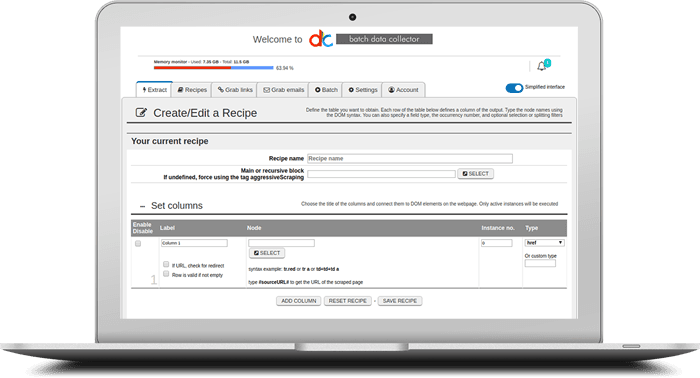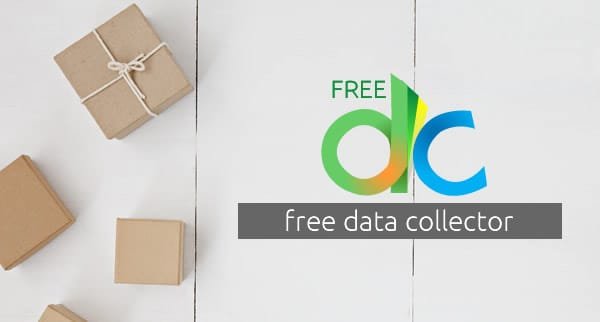 A free version for everyone.
We love sharing powerful tools with friends and we believe it's important to have good friends. 
Become a friend of ours. Welcome Free Data Collector into your life, the first solution without page-scraping limits.
Wanna be more than friends? Check out our Premium version.
The biggest human temptation is to settle for too little.
BdC Premium adds features like a personal recipe archive, data filters, advanced navigation actions, multi-tab browsing, batch mode, and dozens more.
We worked our hardest to build sophisticated and easy-to-use tools that can handle complex workflows. With BdC you can define conditional IF cycles, force live replacements of strings inside source code, or define autocompletion rules within forms. The list of features is unlimited and constantly growing.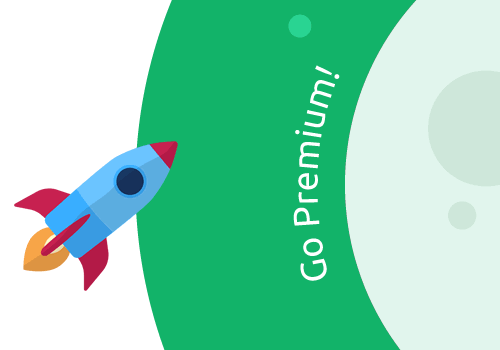 Want to source data like an expert? Visit our Wiki to learn how.
Define browsing depth within a website, and limit the number of subpages queued for navigation.
Organize your recipe collection with custom folders and drag-and-drop interface.
Define character sequences interpreted as special system characters to be searched for as part of text or string dividers.
URL exclusion based on querystring analysis such as variable type or link depth.
Tabbed Interface with reorganized elements to improve new and existing user experience.