Switching from Free Data Collector to Batch Data Collector is quick and easy.
Log in to your user area (here), with the same username and password you are using for the Chrome Extension.
On the Dashboard, in "Your Membership Information", locate the "Active Subscriptions" box.
Click on "Upgrade". In our example, the upgrade will be performed from Free Data Collector to any version of Batch Data Collector.
From the "Change Subscription" window select one of the available upgrade or downgrade options.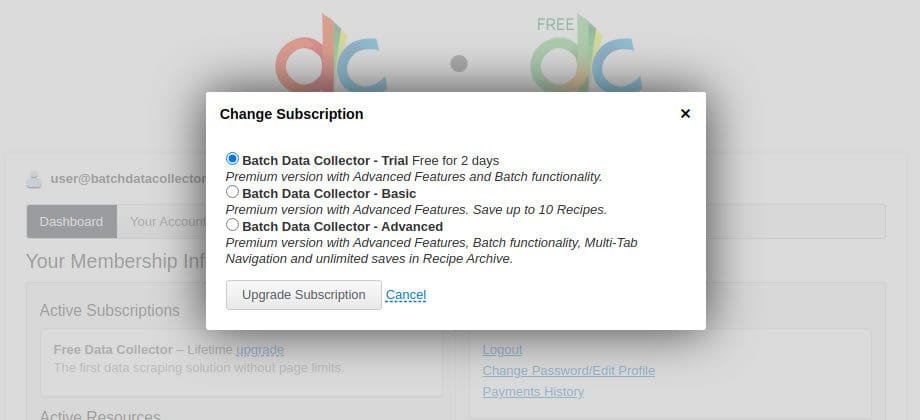 Confirm your selection with the "Upgrade Subscription" button.
If the subscription chosen requires a payment, users can enter their credit card details. All online transactions are secured and handled by Stripe and AEternus APP Store.
After activation, if users have chosen to switch between Batch and Free Data Collector versions, installing the desidered program will be required.
Links to Free and Batch Data Collector are available in the "Active Resources" box under "How to start".